Maison & Objet Paris, twice a year, is one of the most iconic exhibitions in the world. There are more than 3,000 world-renowned brands, designers, craftsmen, interior design experts and world wide visitors. They communicate with each other and create new business opportunities.
In September 2020, amidst the difficulties with COVID-19, Maison & Objet decided to exhibit online. This is SomeShine's third time to participate in Maison & Objet.
Although the Maison & Objet digital fair was held online, they used the exhibition experience to set up a complete website. In addition to introducing brands and listing products on the website, several virtual showrooms can also be established.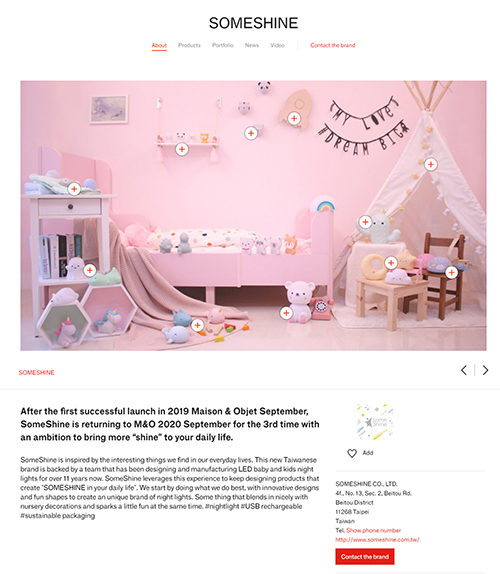 This time SomeShine brings 2 proud collaboration with Noodoll UK and LUCKYBOYSUNDAY Denmark. Come to SomeShine's page to find out!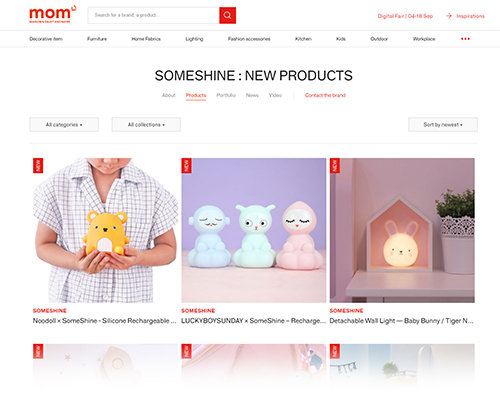 We are very happy to be a part of this exhibition. This time we bring more new products, such as silicone night lights, rechargeable night lights etc. We are committed to making your little one's room warm and fun!
SomeShine's page on Digital Fair: https://mom.maison-objet.com/en/brand/12625/someshine
With caring and love, we as parents too wish to
"Creating SomeShine Around Your Life"
#silicone #rechargeable #nightlight #cutelights #decorativelight #kidsroom #decoration #maison&objet #m&o #paris #france