Pinkoi was founded in 2011. The brand's goal is to promote Asian design and gradually grow steadily on the sales platform based on this foundation, and has achieved outstanding results in the market.
After nine years of hard work and innovation, Pinkoi has become an e-commerce website that many designers, cultural creativity and design brands have joined.
After stable development in Asia in recent years, Pinkoi has turned its sights to the global market and created the Pinkoi for Business website in 2020, aiming to provide the most professional one-stop trading website for shops and buyers around the world.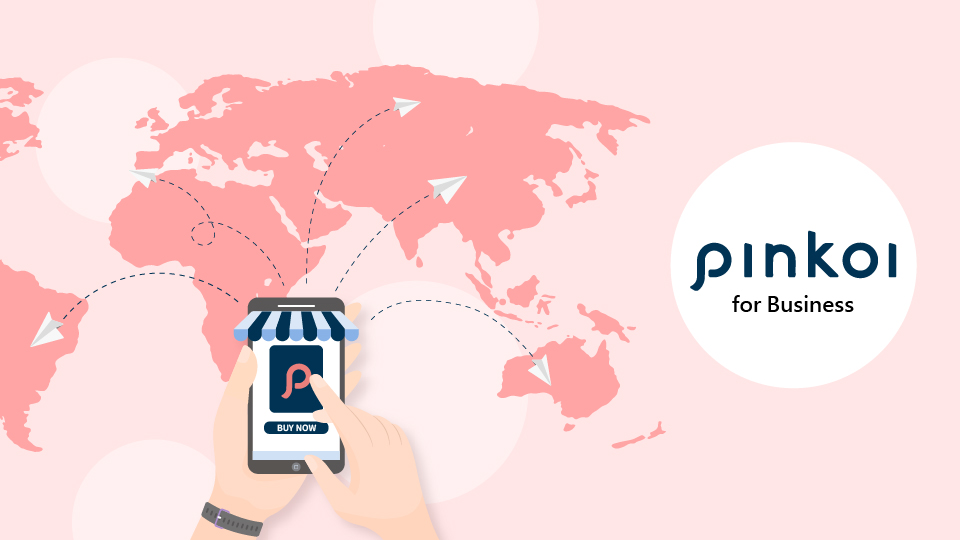 What is "Pinkoi for Business"?
Pinkoi for Business is a professional sales website that specializes in providing brands and designers to sell products to the world. It uses the database of the Pinkoi e-commerce website to recommend products to suitable distributors and stores, and provides cross-border logistics, payment and tariffs. The one-stop sourcing service allows brands to expose their products internationally in a more convenient way.

Opportunity to join Pinkoi for Business
SomeShine joined Pinkoi last year, attracting buyers from all over Asia to buy products from us, and received a lot of praise on Pinkoi. Both of us and Pinkoi want to promote our products to the world, so when we heard about the new website of Pinkoi for Business, we realized that Pinkoi has a common goal with us, so we seized the opportunity and joined Pinkoi for Business, and we look forward to allowing more stores and buyers from all over the world to see designs from Taiwan on the website.。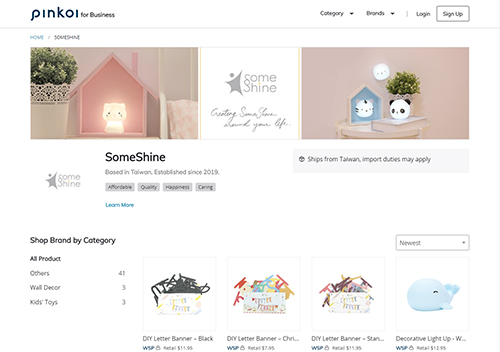 Let's take a look at SomeShine's shop on Pinkoi for Business↓
https://business.pinkoi.com/brand/someshine
#SomeShine #Pinkoi #Pinkoiforbusiness #newstore #newopen