"TAIWAN EXPO" is a flagship exposition with a purpose of promoting the overall image of Taiwan and competitive Taiwan business to Southeast Asian Countries.
Since 2017, the expo has been held in Indonesia, Vietnam, Philippines and Malaysia, creating business opportunities with over 2 billion USD value. The expo has successfully set up the high quality image of Taiwan business. In 2020, SomeShine was invited to join the TAIWAN EXPO with an aim for New Southbound. We took on the opportunity to talk business with buyers and suppliers from different countries, and received many good feedbacks.
What is New Southbound?
The Executive Yuan of Taiwan had officially unveiled the New Southbound Policy on September 5, 2016. The New Southbound Policy focus on creating bilateral communication in human resources, trade, tourism and culture aspects, to establish a win-win cooperation model. The target markets of New Southbound Policy are thriving fast with infinite market potential, which is the main focus of Taiwanese businesses looking to expand oversea markets. The Taiwan External Trade Development Council (TAITRA) takes on the responsibility to promote Taiwan industries, and to bring Taiwanese businesses southbound step by step.
Why Participate in TAIWAN EXPO?
SomeShine had always taken proactive measures to promote and expand our brand. You can now find our products in European and US markets, but we were ambitious to expand our brand to more countries worldwide. Participating in TAIWAN EXPO is our great opportunity to introduce SomeShine into new markets, and let people from more countries know the brand SomeShine.
Highlights of Online Expo
TAIWAN EXPO adopts visual reality technology, creating scenarios similar to real life exhibitions. With over 100 virtual booths online, exhibitors can display products in 3D. TAITRA also connect buyers with suppliers, giving foreign buyers the chance to know more about brands and products, and establish opportunities for Taiwanese suppliers.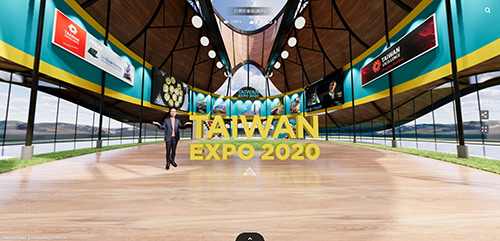 ▲Welcome to the online expo to see SomeShine's showroom
Date source: TAIWAN EXPO Official Website, Radio Taiwan International
#SomeShine #Taiwanexpo #2020taiwanexpo #nightlight #NewSouthbound