On September 6 to September 10, 2019, SomeShine took the stage and participated in Maison & Objet Paris, one of the world's most iconic shows. Maison&Objet Paris! Twice a year, the entire lifestyle sector – brands, designers, artisans, interior design experts and world wide visitors, join to make connections and seal new deals, immersed in a vibrant melting pot of the latest trends and surrounded by exciting new finds. 
Recapping SomeShine's introduction with Maison&Objet.
We were proud to join all the world's greatest decorative pieces, designer furniture, accessories, textiles, fragrances and tableware stretch as far as the eye can see.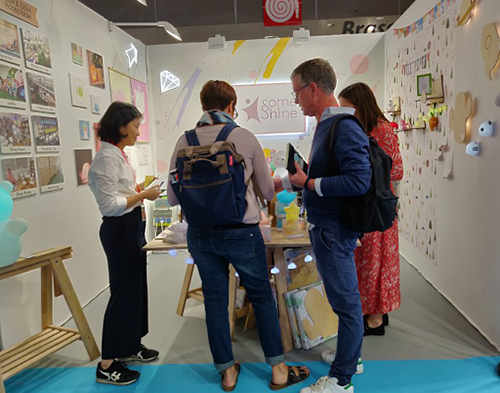 Reception at the fair was overwhelming for a new brand like SomeShine. 
We were very happy to be part of this exhibition, where we demonstrated that every SomeShine product can make the kids' room decoration fun and warm, accompanying the little ones to their dreams every night. 
With caring and love, we as parents too wish to
"Creating SomeShine Around Your Life"
#cutelights #decorativelight #kidsroom #decoration #maison&objet #m&o #paris #france